Your wedding day is one of the most important days of your life, and you want it to be unique and memorable. While traditional wedding ideas are always an option, many couples are looking for ways to make their big day stand out from the rest. Here are some unique ideas for your wedding day that will make it an unforgettable experience.
Have a themed wedding: A themed wedding is a great way to make your wedding day unique. You could have a Harry Potter wedding, a vintage wedding, a beach wedding, or any other theme that speaks to you as a couple.

Choose an unusual wedding venue: Instead of having your wedding in a traditional venue like a church or hotel, consider a unique location like a barn, a vineyard, or even a museum. This will make your wedding day even more memorable and provide a beautiful backdrop for your wedding photos.

Create a personalized wedding ceremony: Your wedding ceremony is the most important part of your wedding day. Make it unique by writing your own vows, having a family member or friend officiate, or including cultural traditions that are important to you.

Hire a live painter: Hire a professional painter to create a live painting of your wedding ceremony or reception. This will provide a unique and beautiful keepsake of your special day.

Have a DIY cocktail bar: Set up a DIY cocktail bar with a variety of ingredients and let your guests create their own signature cocktails. This is a fun and interactive way to get your guests involved in the celebration.

Create a unique wedding menu: Instead of the traditional wedding menu, consider creating a unique menu that reflects your personality and tastes. This could include food from your favorite restaurant, a themed menu, or even a food truck.

Have a surprise dance routine: Surprise your guests with a choreographed dance routine during your reception. This will add a fun and unexpected element to your wedding day.

Provide personalized favors: Instead of the traditional wedding favors, consider providing personalized gifts for your guests. This could include a small plant, a personalized candle, or even a customized cocktail glass.

Hire a live band: A live band will add a unique and lively element to your wedding reception. Choose a band that plays music that you and your guests will enjoy and dance the night away.

Incorporate interactive elements: Create interactive elements like a photo booth, lawn games, or even a caricature artist. This will provide a fun and unique experience for your guests and create lasting memories.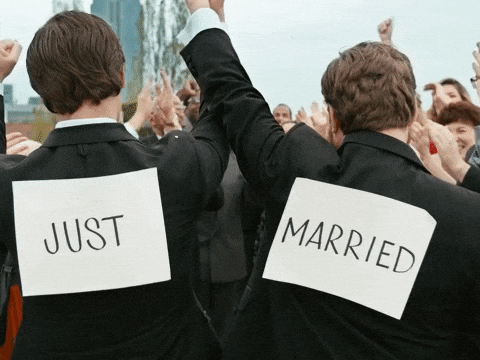 In conclusion, there are many ways to make your wedding day unique and memorable. Consider incorporating one or more of these ideas into your wedding day to create an unforgettable experience that you and your guests will cherish for a lifetime.